Regular price
$134.95 USD
Regular price
Clearance price
$134.95 USD
Unit price
per
Clearance
Sold out
Officially Approved and Licensed U.S. Marine Corps Fine Jewelry

It is made in the USA by Marine Corps Veterans for Marine Moms and handcrafted in sterling silver. Includes pendant and chain.  

Every Marine Mom will want one of these! She's earned the title "Marine Mom"!
The Marine's Heart Pendant is crafted in Fine Sterling Silver. The Eagle, Globe, and Anchor is wrapped inside a heart design that proudly announces "Marine Mom." The pendant measures 1 inch high and includes an 18" long .8mm fine sterling silver chain. Sure to melt any Marine Mom's heart!
View full details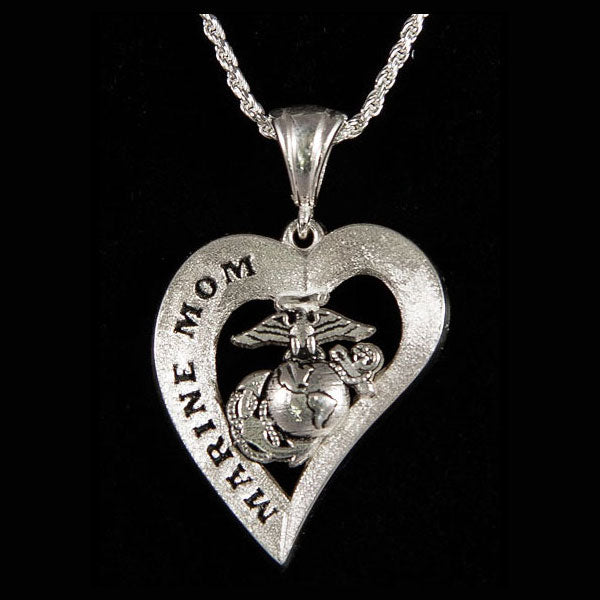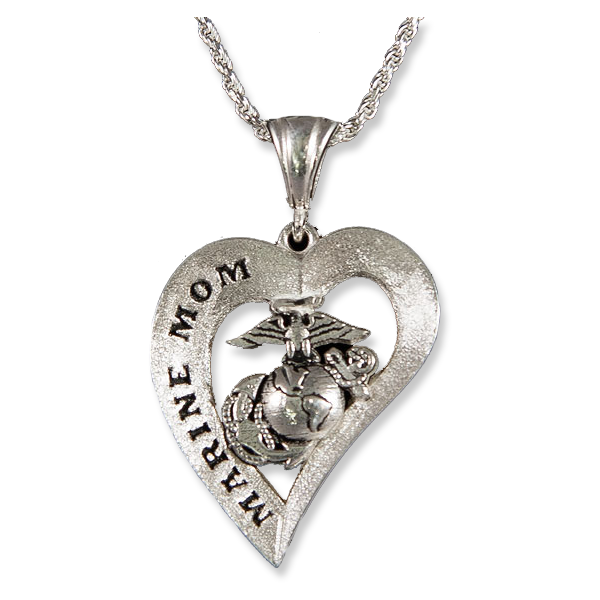 Perfect Gift for MoM
I bought this necklace almost 5 years ago and I never take it off! It is more beautiful in person and the quality is beyond great!
Mother's Day Gift from my Marine
My Marine gave this necklace to me for Mother's Day. It's beautiful and great quality! I wear it every day.
My Marines bought me this! LOVE it!
What can I say? Every MoM wants one of these and my Marines purchased it for me for Christmas. I cried and wear it on the daily. Love it.
Gorgeous Necklace
My mother bought this for me and gave it to me the day we got our phone call after my son's crucible, the call that officially made me a MoM. It's beautiful and I still wear it often.
Sterling Silver
Love this necklace! Worth it. I wear it regularly and wear it with pride.
I also have EGA earrings which I also love. All are excellent quality.